According to renowned pediatrician Dr. William Sears, more changes occur in the first month after birth than at any other time in a woman's life. Giving birth and caring for your baby are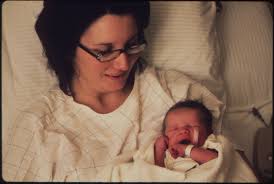 energy-draining events; physically, mentally, and emotionally exhausting. Hormonal swings are contributing factors, too. While I, too experienced some "baby blues" after the birth of my daughter, it wasn't until I began working with an organization in New York that served expectant and new mothers, that I learned how debilitating postpartum depression can be.
I co-facilitated a postpartum support group and heard the testimonies of women describing their darkest days.
With postpartum depression, those baby blues-feelings of sadness and anxiety-become extreme, and may interfere with your ability to care for yourself or even your baby. 
Please read the link provided here t
hat talks about the effectiveness of cognitive-behavioral therapy in preventing postpartum depression.
I am available for a free 30-minute consult, should you find yourself wondering if you could benefit from counseling.
Tina is a psychotherapist in living in Seattle WA. A transplant for Western NY she enjoys spending time with her husband, daughter and son in law, and grandson. She loves to cook, has a lifelong interest in health, and volunteers in the vibrant Seattle theater scene.