Get a healthy Glow in our Infrared Sauna. Enjoy better skin, increased circulation, less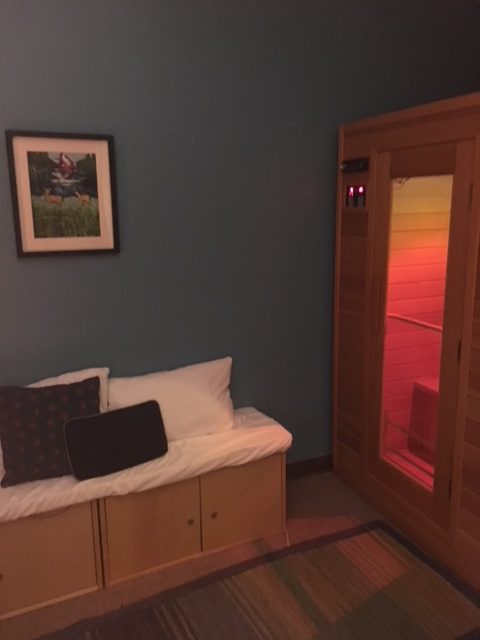 pain and burn up to 700 calories a session. Did we mention it's relaxing?
You will enjoy a private room equipped with relaxation area, blue tooth speaker, water, and an immune boosting herbal shot. Use the reflexology chart and tools to deepen your relaxation. Meditate or read from our library while you take the Seattle chill out of your bones. Towels and robes provided.
Rates 30 min. $20
Package of 3 $45 ($15 per session)
SAUNA SCHEDULE: Online scheduling available after initial setup.
Madison Valley-
Monday 9-12:30/ evening after 8PM
Wednesday 9-1/evening after 8PM
Thursday 9-1/evening after 8PM
Friday 9-7PM
Saturday 9-2PM
Sunday 9-4PM
West Seattle:
Monday- Friday 11-5 PM
Saturday and Sunday by appointment