All events $10 and held at Glow unless otherwise specified.
Space is limited and will be reserved for pre-paid participants. Classes may be canceled the day before if attendance is low. Should this be the case we will post on our website.
Please call to reserve your spot: 206-568 -7545.

Movie: Under our Skin | An Infectious New Film  – -Wednesday, Sept. 7th, 6 PM
FREE
This is a fantastic film for anyone, but especially if you one of your loved ones has, or may have Lymes Disease. Engaging and informative. Our resident specialist, counselor Tina Michalski, who has battled Chronic Lymes for the last 10 years will be on hand for discussion.
The 5 Pathways of Detoxification — Monday, Sept. 12th, 5:30-6:30 PM
Facilitated by Dr. Rachel Erickson, ND
We live in a toxic world, so what can we do about it? Dr. Rachel will talk about the 5 pathways your body has to eliminate toxins and how you can support these pathways with a detox. Regular detoxification is a healthy way to prevent disease from toxic overload, such as allergies, autoimmune disease, hypothyroidism, fatigue, anxiety, ADHD, PMS and cramps and much more!
Acupuncture for Pregnancy and Labor Preparation — Tuesday, Sept. 13th, 12-1 PM
Facilitated by Lindsey Lawson, MS EAMP, Acupuncturist and Chinese Herbalist
It's common to think of acupuncture to assist conception, but the help doesn't stop there. Learn how it can treat nausea, heartburn, back pain, sleep issues and more. Also, find out what steps to take to best promote a healthy, natural, on time delivery.

The Earth Element — Monday, Sept. 19th, 4-5 PM
Facilitated by Lindsey Lawson, MS EAMP, Acupuncturist and Chinese Herbalist
Is your digestion out of balance? Do you have trouble "harvesting" the fruits of your labor? Is your energy low? Find out how to assess the health of your Earth Element and how to best support it.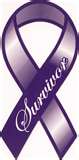 Supporting Patients with Cancer through the use of Acupuncture and Asian Medicine — Wednesday, Sept. 14th, 12-1 PM
Facilitated by Derek Kirkham, DAOM EAMP
Join Derek Kirkham, MS DAOM, EAMP for a discussion on how
East Asian medicine can benefit individuals throughout conventional cancer
treatment. The innovations of conventional care, i.e. chemotherapy, radiation
therapy and surgery, have enabled more and more people to survive cancer.
However, while these therapies are powerful tools in the fight against cancer,
they can simultaneously damage the systems within the body during and after
treatment. This discussion will cover helpful tips on rebuilding the body's
vital energy (Qi) and creating an internal environment that promotes healthy
living.
Discussion topics:
– Basic theories of East Asian medicine
– How acupuncture, herbs and foods can support the body before, during and after conventional treatment
– The benefits of Tai Qi and Qi Gong
– And much more…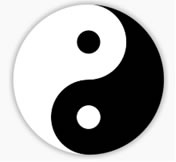 MOVIE: East Meets West- Oriental Medicine and the Future of Healthcare in Amercia–Tuesday, Sept. 27th, 7-8 PM FREE
A  documentary that explores the depth, richness, and clinical efficacy of Oriental Medicine, and the ways that this ancient tradition can be an integral component of an emerging system of integrative healthcare that would truly merge the best of both eastern and western medicine.

Why We Get Fat and What We Can Do About It–Thursday, Sept. 29th, 7 p.m.
Facilitated by Dr. Eric Nissen, ND
America is getting heavier and heavier by the year, and it's not all muscle! The USDA's website says "enjoy your food, but eat less" and "avoid over-sized portions". That's all there is to it? It's really that easy? Most people trying to lose weight will attest that is is NOT that easy and that the numerous diets they've tried have been largely ineffective in keeping the weight off long-term.
Learn why the "calories in less than calories out" approach to weight loss is mostly ineffective. Just eating less or exercising more usually doesn't work long-term. Find out why we gain weight and real-world approaches to losing fat and keeping it off.